Ornate Origami
Sorry, we are no longer accepting registrations for this course. Please contact our office to find out if it will be rescheduled, or if alternative classes are available.
Email Information to a Friend
Description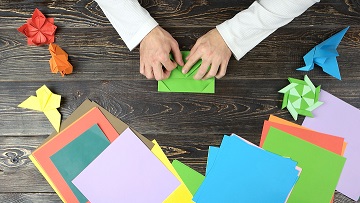 Will you make the cut? Unleash your creativity and fold your way to greatness by transforming paper into 3D works of art! Origami, the art of paper folding, has been around for hundreds of years and the possibilities are endless! Grab your friends and come join us and learn to make everything from paper cranes and stars, to blow-up paper balloons to take home and show off! Materials included. Ages 7 and up.