Painting on the Prairie - En Plein Aire at the Arboretum
Dates: September 28, 2021
Meets: Tu from 10 AM to 12 N
Location: Mary Jo Wegner Arboretum
Registration Fee: $38.00
Sorry, we are no longer accepting registrations for this course. Please contact our office to find out if it will be rescheduled, or if alternative classes are available.
Connect with nature and your creativity in a beautiful outdoor setting to explore open-air painting, guided by Natalie Sorenson. meet inside the Jasper Educational Center to discuss the ins and outs of painting outdoors. You'll then move outside; choosing from varied subject matter that is Loin (far away) or Fermer (close up), all within easy access. Bring your own drawing, sketching or painting medium and tools of choice, sketchbook, easel, and even a folding stool (optional, bring what you're comfortable with). A list of recommended supplies and alternatives will be provided.
Mary Jo Wegner Arboretum
Mary Jo Wegner Arboretum
1900 S Perry Place
Sioux Falls, SD
MAP & DIRECTIONS
Natalie Sorenson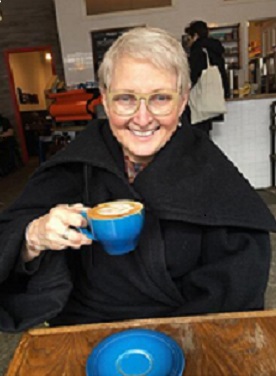 It's time to run with scissors! Sioux Falls Community Ed is the best place to float your boat and fill your creative cup! There are so many ways to design. If you love color, texture, and enjoy the medium and the tools, you will likely blossom as you build your art! As a Jewelry Designer, Fashion Design graduate, Digital Artist, and the past ACE Knitting Lady, my focus may not be clear... I love to create, and I want you to love it too! JOE'S Garage is my studio where I have been creating JoeBobLeigh Jewelry since 2006, and have taught metals classes since 2012. Most of my classes involve torch work, like silver soldering, torch fired PMC (Precious Metal Clay), and enameling. During the colder months I also teach Brain to Brush beginning Painting, Circuit Sewing, and Lovikka Knitted Mittens. New this summer will be two Youth Classes: Bradlea Paper Dolls, and Kids Metals Camp. And finally, a personal interest in unconventional travel prompted me to teach an Airbnb Curiosity Class. -I just can't keep it in! I have lived in Sioux Falls since 1990 with my husband, where we raised our 3 daughters. Running with scissors is a metaphor for fearlessly creating!