Treat Yourself at the Retreat! Arts & Wellness Day
Dates: October 21, 2023
Meets: Sa from 8:30 AM to 4 PM - 8:30 Morning Mingle/Arrival - 9:00 class start.
Location: Retreat at Pointer's Ridge
Registration Fee: $99.00
There are still openings remaining at this time.
Need a day away? Refresh, relax, create, learn at a special day at the artist's Retreat at Pointer's Ridge!
Grab a friend and go, or make a new one at the retreat! Back-to-back activity sessions of your choice include a gentle yoga/meditation stretch to start the day, journaling/ journal making session to get your creativity and self-care going, plein aire painting to spark your connection with nature and color, leather beaded bracelet creating, and a lunch & learn themed 'Day-trips & Desserts'. You'll pack your favorite lunch and meet at the enchanting artist's retreat center by the river for a day of 'ahhh' and 'ohhh', friendship and fall, laughter and love, creations and calm.
Registration includes participation in any/all classes you choose, or a stroll around the grounds and sit outside enjoying the the fresh country autumn air between your favorite choices. The grounds are yours to explore. The Retreat has both indoor and outdoor class space, some sessions may be held outside or on screened porch if weather allows. Mix and mingle morning arrival from 8:30-9am - have a coffee, check in, and get settled before the 9am start. Pack your own lunch, like you're going to camp. Lonnette will prepare a lunch dessert for you during her lunch presentation. We'll keep the cider/coffee and cookies on all day.
We are so excited for you to join us! Ages 18 & up (14-17 with participating adult). Limited seating for only 20 guests!
Instructors (Substitutions Possible):
Maria Travers is a nature lover, dancer, mother. Allow her calm, kind presence to guide you through gentle movements, stretches, mindful breathing, and an opportunity to sink into relaxation. Students can freely choose to be standing, seated on the floor, or in a chair. New? No worry. This peaceful practice is meant to meet you where you're at and leave you feeling rejuvenated in body, mind, and spirit. Optional: if you have a mat, bring it along.
Bound to Journal teaches personal journaling processes as well as actual journal-making techniques with custom papers and personalized artistry. Join Lisa and Allen for Journaling: self-care for the mind, body, and spirit. Find out how journal structures and journaling techniques can help you focus, heal your mind, and renew your spirit.
Lonnette Kelley's Bed & Breakfast years brought heaps of hospitality and reams of recipes. Recently she authored "Joy in the Heartland" a summary of 51 self-found day trips to venture & explore. She also teaches culinary classes! She will share her book-creation story during lunch break while treating you to a B&B dessert favorite.
Natalie Sorenson is a master of all arts! From jewelry techniques like soldering, forging and enameling to fiber arts like felting and embroidery, to acrylic, watercolor, and sketching – there's almost nothing she doesn't do and teach! For beginners - you do not need to be a painter for this – she'll help you find your inner artist, artist for a day, or enhance the artist you already are. Create cards or gift tags for the holidays!
Melanie Erickson is a jewelry artist and past proprietor of the Bead Co downtown. She digs sharing the arts with others and crafting an opportunity for people to create together! She'll walk you through creating a simple boho style leather & glass bracelet that you can easily replicate to make many custom gifts.
Instructors will have class related product for sale to benefit The Retreat so you may wish to bring a little extra in case you find that must-have or holiday gift.
Retreat at Pointer's Ridge
47303 Big Sioux Rd, Baltic, SD 57003
Lisa and Allen Compton
Allen & Lisa Compton, co-founders of Bound to Journal, focus on what's possible, the steps - even the smallest ones-that each of us can make toward the vision we hold for our lives. An extra dose of curiosity, creativity, and humor always helps.
Their "not so ordinary" journals and journaling techniques stir ideas for even reluctant writers. The amazing benefits surrounding wellness through journaling and essential oils are the bonuses! In the meantime, the classes are about learning, experimenting, and enjoying the journey.
When they're not making journals, you'll find these two in nature or on a road trip enjoying the fresh air, journal and photo-worthy adventures, and modeling their belief in getting outdoors to find out what's inside. Lisa and Allen have used journaling in their work and personal lives for over two decades. Lisa has been teaching visual arts and book structures to all ages for over 20 years, especially through a literacy format for artists and educators at the graduate level. For the last five years, they have woven Young Living essential oils and aromatherapy into their journaling courses to support memory, recall, focus, and emotional balance.
Melanie Erickson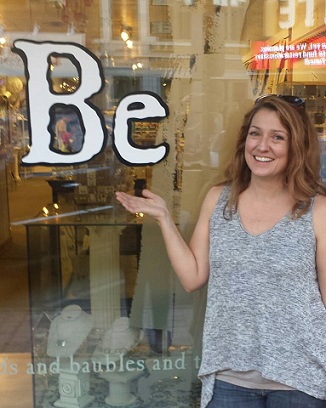 Melanie Erickson has been known as the helpful fixer, teacher, creator - as owner of the Bead Co in downtown Sioux Falls from 2000 to 2019- while collaborating as a Community Education Instructor for most of those years. Melanie is grateful to continue sharing decades of beading experience, jewelry design, and hands on experience teaching beading and jewelry technique classes, custom orders and repairs, and parties locally; as she starts new life chapters within Community Ed helping organize fellow instructors' passions. Nature fires up her soul and jewelry creations and she loves to grab the kayak and head to the lake for peaceful inspiration.
Lonnette Kelley
Published poet, author, and proprietor of 221 Melsted Place Bed and Breakfast Inn, Chef Lonnette Kelley will share stories from her victorian themed bed and breakfast and the experience and tips she has learned over the years ... from tea parties to Victorian dinners and brushes with dignitaries. Join your friends and come for an interesting delectable evening. She loves sharing her Victorian all-season spa, torchlight croquet, evening bonfires, pumpkin carriage rides, fresh garden produce, berry picking, bird watching, star gazing, special event receptions, and small weddings. Lonette opened her Bed & Breakfast 30 years ago since has published her custom cookbook titled My Signature Dish.
Meet Lonnette: https://www.dakotanewsnow.com/2020/08/12/someone-you-should-know-woman-writes-letters-to-bring-people-comfort-during-pandemic/
Community Relations
Natalie Sorenson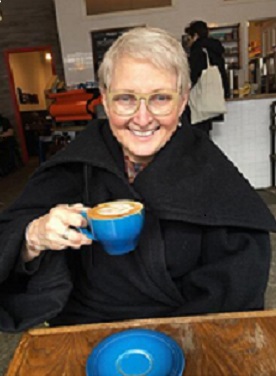 It's time to run with scissors! Sioux Falls Community Ed is the best place to float your boat and fill your creative cup! There are so many ways to design. If you love color, texture, and enjoy the medium and the tools, you will likely blossom as you build your art! As a Jewelry Designer, Fashion Design graduate, Digital Artist, and the past ACE Knitting Lady, my focus may not be clear... I love to create, and I want you to love it too! JOE'S Garage is my studio where I have been creating JoeBobLeigh Jewelry since 2006, and have taught metals classes since 2012. Most of my classes involve torch work, like silver soldering, torch fired PMC (Precious Metal Clay), and enameling. During the colder months I also teach Brain to Brush beginning Painting, Circuit Sewing, and Lovikka Knitted Mittens. New this summer will be two Youth Classes: Bradlea Paper Dolls, and Kids Metals Camp. And finally, a personal interest in unconventional travel prompted me to teach an Airbnb Curiosity Class. -I just can't keep it in! I have lived in Sioux Falls since 1990 with my husband, where we raised our 3 daughters. Running with scissors is a metaphor for fearlessly creating!
Maria Travers
Maria loves to lead yoga classes for people of all ages, from mothers and babies to retirees. She enjoys sharing the benefits of yoga practice for mind, body, and spirit. Her classes blend slow, mindful movement with intentional breathing and deep relaxation. Maria is a 200-hour Registered Yoga Teacher, YogaFit Prenatal/ Postpartum instructor, and has over 13 years of experience teaching yoga in Sioux Falls. When she's not doing yoga, you might find her dancing with LiRa Dance Theatre Company or Move to Heal South Dakota. She loves to hike and is working on transforming her yard into a mini food forest with native plants. She and her husband have two beautiful boys whom they get to accompany on their journeys of being and becoming.