Svekolnik! Cold Beet Soup - Culinary Culture
Dates: May 15, 2023
Meets: M from 6 PM to 8:30 PM
Location: Career Technical Education Academy
Registration Fee: $45.00
There are still openings remaining at this time.
Join Russian native and Community Ed language instructor Yelena Balashova as she shares a little more history and a culinary treat. The history of using red beets in Russian dishes goes back to X-Xl century. Red beets are a main ingredient in a fresh tasting, vividly colorful Russian cold soup named"Svekolnik". This Slavik soup was cooked in Litvenia, Belorussia and Poland as well. When the summer weather brings us fresh vegetables from the garden, this simple soup will both warm our hearts and cool our palattes. Bring a container to take some home to your family!
Career Technical Education Academy
CTE
Career & Technical Education
4700 W Career Circle
Sioux Falls, SD
Yelena Balashova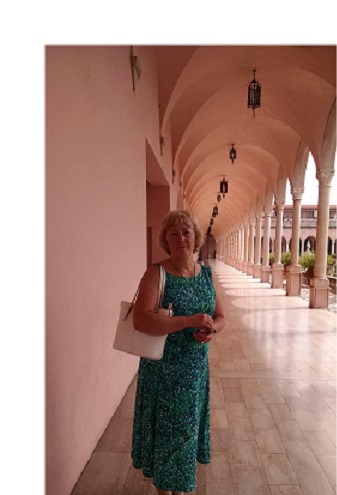 I was raised in Estonia in a Russian family. I earned by Masters Degree in Teaching Education from Estonia and Russia. Our family moved to the United States in 1999. Before our move, I was the principal of a Daycare-Kindergarten school for 18 years, I have worked in the ELL program for the Sioux Falls School District for 4 years. I have taught Russian language through the Ukranian Church, the Philadephia Language Center and through private lessons. I believe in Community Education because it is an affordable way for students to expand their knowledge without the cost of college. The knowledge of languages helps to understand cultures, meet new friends with the same interests, and make a connection to different countries.