Stained Glass Twirly
Dates: August 15, 2023
Meets: Tu from 6 PM to 10 PM
Location: Art Glass Co-op
Registration Fee: $45.00
Sorry, this course is full.
Kinetic, shining, spinning, twirling art piece ... yours for the making! Start with stunning iridized and clear glass selections, form the diamond patterned twirl, solder, and add a 'crystal' jewel for the win. Measures approx 9" tall. Ages 16 & up.
Rich Brubakken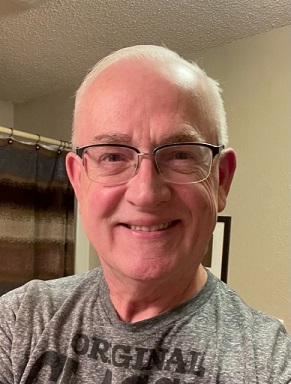 I have been a life-long educator who enjoys working with adults. 40 years of my life has been spent working in education, but my love has always been in the arts. I have undergraduate work in the field of art from Augustana University and have spent time working in stained glass with glass teacher, Steve Spencer. I am looking forward to passing along his gifts to the students I have the pleasure of meeting and working with.