Woodturning Mandrel Kitchen Tools- Intermediate
Dates: May 4, 2023
Meets: Th from 6 PM to 8:30 PM
Location: Career Technical Education Academy
Registration Fee: $45.00
There are still openings remaining at this time.
Take your new-found woodturning passion to the next level with mandrel turning to create your choice of two projects from: bottle opener, coffee scoop, cheese knife, bottle stopper, or mini-forks. Learn tool requirements, material selections, mounting your blank, turning, sanding, finishing, and assembly. Materials included. Woodturning 101 or equivalent required. Equipment and materials included. Ages 16 and up (or 13-15 with participating adult).
Career Technical Education Academy
CTE
Career & Technical Education
4700 W Career Circle
Sioux Falls, SD
Siouxland Woodturners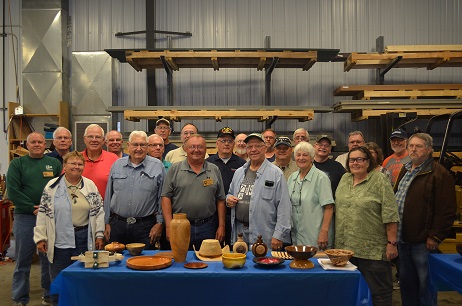 The Siouxland Woodturner's (SWT) is a local chapter of the American Association of Woodturners (AAW). The AAW is an international, not-for-profit organization dedicated to the advancement of the woodturning craft. Our mission is to provide information, education, a meeting place, and an effective organization for all who are interested in turning wood.