Woodturning Tea Light Candle Holders- Intermediate
Dates: May 2, 2023
Meets: Tu from 6 PM to 8:30 PM
Location: Career Technical Education Academy
Registration Fee: $40.00
There are still openings remaining at this time.
Add a little unique handmade charm to the warmth and atmosphere of tea candles. Candle holders are a great way to create ambiance or to use during a power outage. They can create a warm, relaxing environment while also helping to accent other furnishings anywhere you display them. Proper tool use and tool techniques, lathe speed, and control are constantly emphasized during the class.
Equipment and materials included. Ages 16 and up (or 13-15 with participating adult).
** Prerequisite: Woodturning 101 or equivalent
Career Technical Education Academy
CTE
Career & Technical Education
4700 W Career Circle
Sioux Falls, SD
Siouxland Woodturners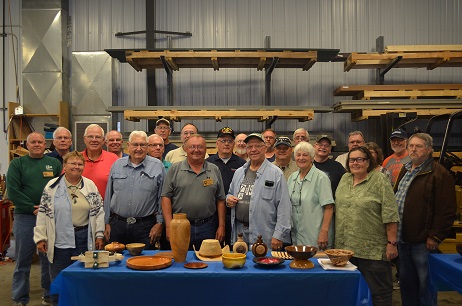 The Siouxland Woodturner's (SWT) is a local chapter of the American Association of Woodturners (AAW). The AAW is an international, not-for-profit organization dedicated to the advancement of the woodturning craft. Our mission is to provide information, education, a meeting place, and an effective organization for all who are interested in turning wood.