Woodturning Pens - Intermediate
Dates: April 25, 2023
Meets: Tu from 6 PM to 8:30 PM
Location: Career Technical Education Academy
Registration Fee: $40.00
There are 3 openings remaining at this time.
There are 3 openings remaining at this time.
A great hand-written letter deserves a fine wood pen. Take this opportunity to use a mandrel - a device used for woodturning which, along with sized bushings will hold your tube of wood for turning and machining to create a writing pen. The emphasis of this class is on techniques which can be used to turn pens, letter openers, key chains, and more!! Try your artistic hand at turning a small block of wood into a work of art! Choose from a variety of woods, then create using a woodturning lathe, basic turning tools, and your skills. Equipment and materials included. Ages 16 and up (or 13-15 with participating adult). ** Prerequisite: Woodturning 101 or equivalent
Career Technical Education Academy
CTE
Career & Technical Education
4700 W Career Circle
Sioux Falls, SD
Siouxland Woodturners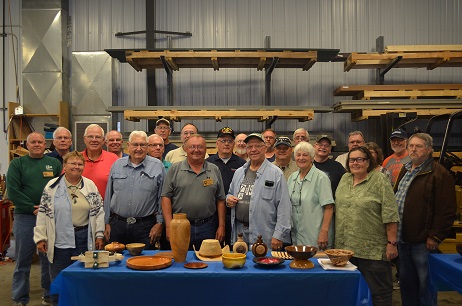 The Siouxland Woodturner's (SWT) is a local chapter of the American Association of Woodturners (AAW). The AAW is an international, not-for-profit organization dedicated to the advancement of the woodturning craft. Our mission is to provide information, education, a meeting place, and an effective organization for all who are interested in turning wood.