Banjo Bootcamp! Beginners
Dates: March 28 - May 2, 2023
Meets: Tu from 7:45 PM to 8:45 PM
Location: Robert Frost Elementary #173
Registration Fee: $79.00
There are 3 openings remaining at this time.
There are 3 openings remaining at this time.
Join local musician Steve McFarland as he shares his latest teaching passion… banjo! Grab your banjo to learn basic chords, drones, and rolls along with "Claw Hammer" and "Scrugg's" style fingerpicking! From hillbilly boogie and bluegrass, to honky tonk and folk music, you'll be pickin' and grinnin'! Bring your own banjo, tuner, thumb and finger picks. Ages 12- adult.
CHECK OUT THIS COMED BANJO BOOTCAMP 'TRAILER!'
Robert Frost Elementary #173
Robert Frost Elementary
3101 South 4th Avenue
Sioux Falls, SD
MAPS & DIRECTIONS
Steve McFarland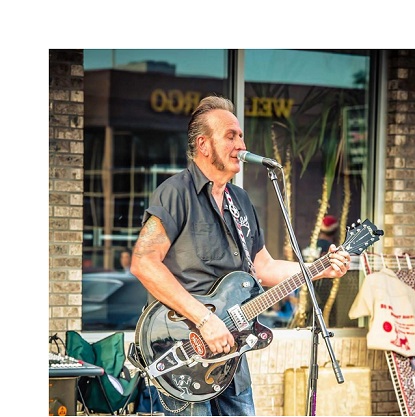 I have been playing guitar and bass professionally in Sioux Falls for the past 30 years! I also perform throughout the area and am happy to share my knowledge and love of music with students at two locations. With a B.A. from SDSU and a M.A. from Augustana, both in education, I love to motivate & reach students of all ages! I teach students ages 6 through adults, beginners and experienced on acoustic, bass and electric guitar, ukulele and banjo. Students with an electric guitar will need to bring their own amp to practice.
| Date | Day | Time | Location |
| --- | --- | --- | --- |
| 03/28/2023 | Tuesday | 7:45 PM to 8:45 PM | Robert Frost Elementary #173 |
| 04/04/2023 | Tuesday | 7:45 PM to 8:45 PM | Robert Frost Elementary #173 |
| 04/11/2023 | Tuesday | 7:45 PM to 8:45 PM | Robert Frost Elementary #173 |
| 04/18/2023 | Tuesday | 7:45 PM to 8:45 PM | Robert Frost Elementary #173 |
| 04/25/2023 | Tuesday | 7:45 PM to 8:45 PM | Robert Frost Elementary #173 |
| 05/02/2023 | Tuesday | 7:45 PM to 8:45 PM | Robert Frost Elementary #173 |
Related Courses