Piano Lessons-SUMMER 2023 @ SUSAN B ANTHONY WEDNESDAYS- Tanya Crain
Dates: June 14 - August 9, 2023
Meets: W from 5 PM to 6 PM
Location: Susan B Anthony Room #104
Registration Fee: $162.00
Sorry, this course is full.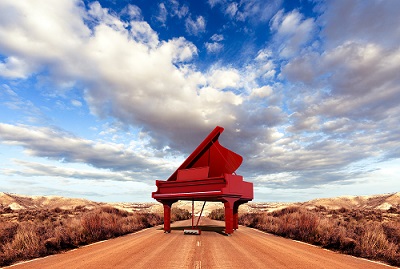 Music lessons spur emotional and behavioral growth for youth and adult! Join our trained piano instructor for weekly individual ½ hour lessons. Students will need to purchase instruction book(s) (please read emailed confirmation receipt when you register, for exact details) and have access to a piano to practice at home. Whether a beginner or continuing your music endeavors - train the brain!
" Develops fine motor skills
" Develops attention skills, anxiety management and emotional control
" Improves verbal memory and literacy
" Benefits brain plasticity throughout a lifespan
" Develops multisensory processing skills
" Increases blood flow in the brain
" Reduces academic achievement gaps

Susan B Anthony Room #104
Susan B Anthony Elementary
2000 S Dakota Avenue
Sioux Falls, SD
MAP & DIRECTIONS
Tanya Crain
Hello!
My name is Tanya Crain.
I have been playing the piano from the age of eight until today and have been in love with this instrument from day one! Let me show your child why! I attended Augustana College as a music major with Dr. J Earl Lee as my former piano instructor. I have a MA in Psychology at Azusa Pacific University and working on my doctorate in psychology at the University of Arizona.
| Date | Day | Time | Location |
| --- | --- | --- | --- |
| 06/14/2023 | Wednesday | 5 PM to 6 PM | Susan B Anthony Room #104 |
| 06/21/2023 | Wednesday | 5 PM to 6 PM | Susan B Anthony Room #104 |
| 06/28/2023 | Wednesday | 5 PM to 6 PM | Susan B Anthony Room #104 |
| 07/05/2023 | Wednesday | 5 PM to 6 PM | Susan B Anthony Room #104 |
| 07/12/2023 | Wednesday | 5 PM to 6 PM | Susan B Anthony Room #104 |
| 07/19/2023 | Wednesday | 5 PM to 6 PM | Susan B Anthony Room #104 |
| 07/26/2023 | Wednesday | 5 PM to 6 PM | Susan B Anthony Room #104 |
| 08/02/2023 | Wednesday | 5 PM to 6 PM | Susan B Anthony Room #104 |
| 08/09/2023 | Wednesday | 5 PM to 6 PM | Susan B Anthony Room #104 |