Strong Nation Fitness Class - Thursdays and Sundays Punch Card
Dates: October 27, 2022 - February 16, 2023
Meets: 10 session punch card, use any Thursday 7-8pm OR Sundays 3-4pm
Location: Kosama
Registration Fee: $79.00
There are still openings remaining at this time.
10 Session Punch Card:
Thursdays Strong Nation Fitness @ Kosama 7:00 - 8:00 p.m.
~ or ~ Sundays Strong Nation Fitness @ Kosama 3:00-4:00pm
Stop counting the reps, start training to the beat! STRONG by Zumba® combines body weight, muscle conditioning, cardio, and plyometric training moves synced to music designed for every move. Every squat, lunge, and burpee is driven by the music, helping you make it to that last rep and maybe even five more! Burn calories while toning arms, legs, abs, and glutes. Plyometric or explosive moves like high knees, burpees, and jumping jacks are interchanged with isometric moves like lunges, squats, and kickboxing. To tone muscles, maximize burn, and challenge your core, join Dawn in the dark with fun lights and awesome sound! BRING IT! You choose your schedule - ten class punchcard. Bring a mat to class.
Dawn Szymik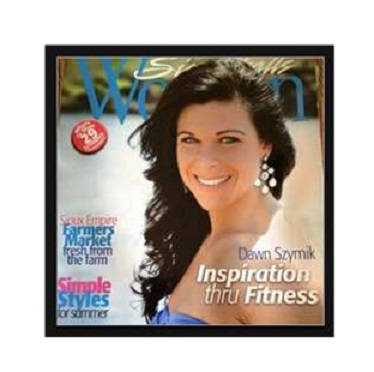 Hello, my name is Dawn Szymik. I have been teaching Zumba since 2009. Zumba is an exhilarating, effective, easy-to-follow, Latin-inspired, calorie-burning dance fitness-party!! Since I was introduced to Zumba I knew this was something I wanted to do for the rest of my life. I have always had a passion for dance and fitness. I used to be 260 pounds, and in the journey of losing weight I knew it was my mission to help inspire others! Zumba has changed my life because it has given me back happiness, a purpose, and a mission to help others through what ever journey they are on! I stage my classes in a club style environment to create a comfortable, non-intimidating, party like atmosphere. If you have never taken a Zumba class, please come try it with me! We love to laugh, shake, sweat, dance, and most importantly have FUN!!!!
| Date | Day | Time | Location |
| --- | --- | --- | --- |
| 10/27/2022 | Thursday | 7 PM to 8 PM | Kosama |
| 10/30/2022 | Sunday | 7 PM to 8 PM | Kosama |
| 11/03/2022 | Thursday | 7 PM to 8 PM | Kosama |
| 11/06/2022 | Sunday | 7 PM to 8 PM | Kosama |
| 11/10/2022 | Thursday | 7 PM to 8 PM | Kosama |
| 11/13/2022 | Sunday | 7 PM to 8 PM | Kosama |
| 11/17/2022 | Thursday | 7 PM to 8 PM | Kosama |
| 11/20/2022 | Sunday | 7 PM to 8 PM | Kosama |
| 11/24/2022 | Thursday | 7 PM to 8 PM | Kosama |
| 11/27/2022 | Sunday | 7 PM to 8 PM | Kosama |
| 12/01/2022 | Thursday | 7 PM to 8 PM | Kosama |
| 12/04/2022 | Sunday | 7 PM to 8 PM | Kosama |
| 12/08/2022 | Thursday | 7 PM to 8 PM | Kosama |
| 12/11/2022 | Sunday | 7 PM to 8 PM | Kosama |
| 12/15/2022 | Thursday | 7 PM to 8 PM | Kosama |
| 12/18/2022 | Sunday | 7 PM to 8 PM | Kosama |
| 12/22/2022 | Thursday | 7 PM to 8 PM | Kosama |
| 12/25/2022 | Sunday | 7 PM to 8 PM | Kosama |
| 12/29/2022 | Thursday | 7 PM to 8 PM | Kosama |
| 01/01/2023 | Sunday | 7 PM to 8 PM | Kosama |
| 01/05/2023 | Thursday | 7 PM to 8 PM | Kosama |
| 01/08/2023 | Sunday | 7 PM to 8 PM | Kosama |
| 01/12/2023 | Thursday | 7 PM to 8 PM | Kosama |
| 01/15/2023 | Sunday | 7 PM to 8 PM | Kosama |
| 01/19/2023 | Thursday | 7 PM to 8 PM | Kosama |
| 01/22/2023 | Sunday | 7 PM to 8 PM | Kosama |
| 01/26/2023 | Thursday | 7 PM to 8 PM | Kosama |
| 01/29/2023 | Sunday | 7 PM to 8 PM | Kosama |
| 02/02/2023 | Thursday | 7 PM to 8 PM | Kosama |
| 02/05/2023 | Sunday | 7 PM to 8 PM | Kosama |
| 02/09/2023 | Thursday | 7 PM to 8 PM | Kosama |
| 02/12/2023 | Sunday | 7 PM to 8 PM | Kosama |
| 02/16/2023 | Thursday | 7 PM to 8 PM | Kosama |
Related Courses