Leather Boho Wrap Bracelet
Dates: May 13, 2022
Meets: F from 6 PM to 8 PM
Location: Instructional Planning Center
Registration Fee: $39.00
There are 4 openings remaining at this time.
There are 4 openings remaining at this time.
This leather and bead weave-style bracelet is simple, stylish, versatile! Create two bracelets in either faceted or small and simple glass beads, metal spacers, and leather of your choice with a button style clasp… lots of choices! Perfectly customizable and quick to finish for gift giving creations! After learning the basics, personalize with multiple wraps, stone, or more leather layers. Your friends are going to want one…so plan to make more, or bring all those friends with you! Materials included. Ages 14 and up (or 12+ with participating adult).
Melanie Erickson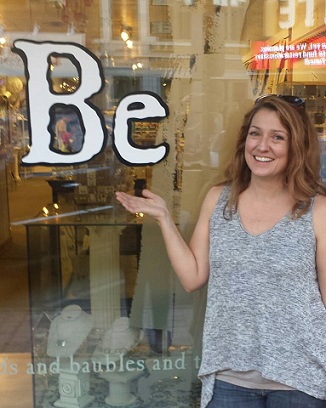 Melanie Erickson has been known as the helpful fixer, teacher, creator - as owner of the Bead Co in downtown Sioux Falls from 2000 to 2019- while collaborating as a Community Education Instructor for most of those years. Melanie is grateful to continue sharing decades of beading experience, jewelry design, and hands on experience teaching beading and jewelry technique classes, custom orders and repairs, and parties locally; as she starts new life chapters within Community Ed helping organize fellow instructors' passions. Nature fires up her soul and jewelry creations and she loves to grab the kayak and head to the lake for peaceful inspiration.