Russian - Express for Travelers
Dates: June 6-27, 2022
Meets: M from 6 PM to 8 PM
Location: Instructional Planning Center Center Room 1
Registration Fee: $59.00
There are still openings remaining at this time.
Need a quick burst of the basics to get through an upcoming travel experience? Get a jump on travel necessities such as reading signs, asking for directions, help with health issues abroad, getting through the hotel process and ordering in restaurants. Express Russian for Travelers shares a very basic briefing for travelers, similar to an in person experience of a travel companion language book. (Safe Travels)
Yelena Balashova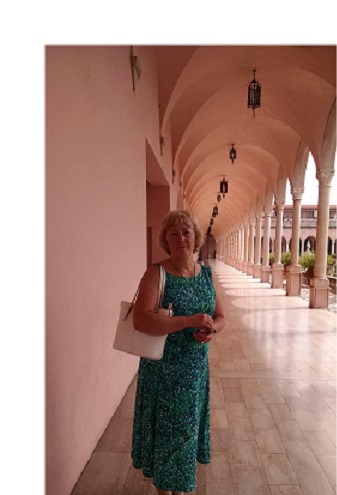 I was raised in Estonia in a Russian family. I earned by Masters Degree in Teaching Education from Estonia and Russia. Our family moved to the United States in 1999. Before our move, I was the principal of a Daycare-Kindergarten school for 18 years, I have worked in the ELL program for the Sioux Falls School District for 4 years. I have taught Russian language through the Ukranian Church, the Philadephia Language Center and through private lessons. I believe in Community Education because it is an affordable way for students to expand their knowledge without the cost of college. The knowledge of languages helps to understand cultures, meet new friends with the same interests, and make a connection to different countries.
| Date | Day | Time | Location |
| --- | --- | --- | --- |
| 06/06/2022 | Monday | 6 PM to 8 PM | Instructional Planning Center Center Room 1 |
| 06/13/2022 | Monday | 6 PM to 8 PM | Instructional Planning Center Center Room 1 |
| 06/20/2022 | Monday | 6 PM to 8 PM | Instructional Planning Center Center Room 1 |
| 06/27/2022 | Monday | 6 PM to 8 PM | Instructional Planning Center Center Room 1 |