Stained Glass Feathers
Dates: September 11, 2023
Meets: M from 6 PM to 10 PM
Location: Art Glass Co-op
Registration Fee: $65.00
Sorry, this course is full.
Feathers have many meanings across many cultures. They represent a connection between land and spirit, and are objects deeply revered as a sign of high honor. Their connection to birds makes them symbols of love, angels, travel, and flight in both a physical and a spiritual sense. Choose your colors and craft your own beautiful and meaningful 8-10" suncatcher. Materials included for one project of your choice.
Rich Brubakken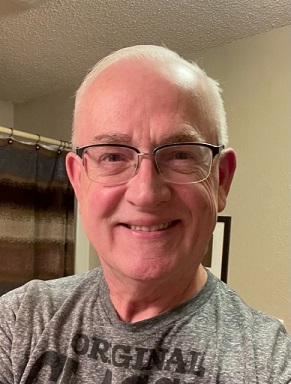 I have been a life-long educator who enjoys working with adults. 40 years of my life has been spent working in education, but my love has always been in the arts. I have undergraduate work in the field of art from Augustana University and have spent time working in stained glass with glass teacher, Steve Spencer. I am looking forward to passing along his gifts to the students I have the pleasure of meeting and working with.