Stained Glass Seasonal Squares Series -Patriotic
Dates: June 1-15, 2023
Meets: Th from 6 PM to 10 PM
Location: Art Glass Co-op
Registration Fee: $155.00
There are still openings remaining at this time.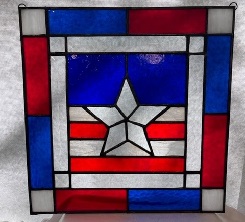 Create a whisical window art pieces as your decorating needs desire! You'll have artistic input on framing colors and panel specifics. Panel starts with a 7" seasonally themed center square, which you'll craft piece by piece, foil, and solder. Then the focal image is accented with a combination of a bezel border and a stained glass frame. Approx 12".

Rich Brubakken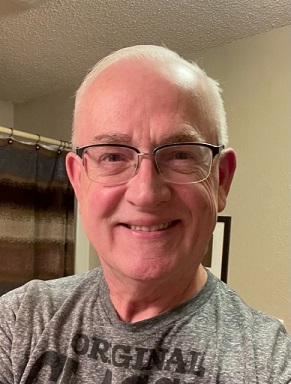 I have been a life-long educator who enjoys working with adults. 40 years of my life has been spent working in education, but my love has always been in the arts. I have undergraduate work in the field of art from Augustana University and have spent time working in stained glass with glass teacher, Steve Spencer. I am looking forward to passing along his gifts to the students I have the pleasure of meeting and working with.
| Date | Day | Time | Location |
| --- | --- | --- | --- |
| 06/01/2023 | Thursday | 6 PM to 10 PM | Art Glass Co-op |
| 06/08/2023 | Thursday | 6 PM to 10 PM | Art Glass Co-op |
| 06/15/2023 | Thursday | 6 PM to 10 PM | Art Glass Co-op |