Stained Glass Bison II - Rainbow Tones
Dates: April 17-24, 2023
Meets: M from 6 PM to 10 PM
Location: Art Glass Co-op
Registration Fee: $75.00
Sorry, this course is full.
Looking for your pot of gold? This bright piece of Americana can lead the way. rain·bow | \'rn-b\ def. an arc or circle that exhibits in concentric bands the colors of the spectrum and that is formed opposite the sun by the refraction and reflection of the sun's rays in raindrops, spray, or mist. Choose from the two design stlyes shown that measure approx. 9" x 6". Ages 16 & up.
Rich Brubakken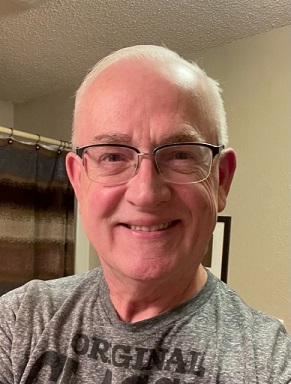 I have been a life-long educator who enjoys working with adults. 40 years of my life has been spent working in education, but my love has always been in the arts. I have undergraduate work in the field of art from Augustana University and have spent time working in stained glass with glass teacher, Steve Spencer. I am looking forward to passing along his gifts to the students I have the pleasure of meeting and working with.
| Date | Day | Time | Location |
| --- | --- | --- | --- |
| 04/17/2023 | Monday | 6 PM to 10 PM | Art Glass Co-op |
| 04/24/2023 | Monday | 6 PM to 10 PM | Art Glass Co-op |