Ukulele - To the Red Hot Chili Peppers! Intermediate
Dates: May 9 - June 13, 2023
Meets: Tu from 6:30 PM to 7:30 PM
Location: Robert Frost Elementary #173
Registration Fee: $79.00
There are still openings remaining at this time.
CHECK OUT THIS COMED UKULELE 'TRAILER!'
Continue your journey with local musician Steve McFarland to expand your skills creating the soothing sounds of the islands on your ukulele! Tune, strum new chords, and learn new techniques to add to your repertoire of songs both new and old. Grab your uke and let loose! Ukulele Beginners or equivalent experience necessary. Bring your own ukulele and song suggestions.
AMERICA'S GOT TALENT $1,000,000.00 WINNER
Robert Frost Elementary #173
Robert Frost Elementary
3101 South 4th Avenue
Sioux Falls, SD
MAPS & DIRECTIONS
Steve McFarland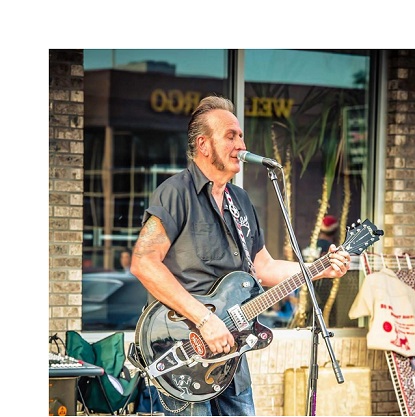 I have been playing guitar and bass professionally in Sioux Falls for the past 30 years! I also perform throughout the area and am happy to share my knowledge and love of music with students at two locations. With a B.A. from SDSU and a M.A. from Augustana, both in education, I love to motivate & reach students of all ages! I teach students ages 6 through adults, beginners and experienced on acoustic, bass and electric guitar, ukulele and banjo. Students with an electric guitar will need to bring their own amp to practice.
| Date | Day | Time | Location |
| --- | --- | --- | --- |
| 05/09/2023 | Tuesday | 6:30 PM to 7:30 PM | Robert Frost Elementary #173 |
| 05/16/2023 | Tuesday | 6:30 PM to 7:30 PM | Robert Frost Elementary #173 |
| 05/23/2023 | Tuesday | 6:30 PM to 7:30 PM | Robert Frost Elementary #173 |
| 05/30/2023 | Tuesday | 6:30 PM to 7:30 PM | Robert Frost Elementary #173 |
| 06/06/2023 | Tuesday | 6:30 PM to 7:30 PM | Robert Frost Elementary #173 |
| 06/13/2023 | Tuesday | 6:30 PM to 7:30 PM | Robert Frost Elementary #173 |
Related Courses