Intro to Recovery Yoga
Dates: March 10, 2023
Meets: F from 9:30 AM to 11:30 AM
Location: Wounded Healer Recovery
Registration Fee: $55.00
Sorry, we are no longer accepting registrations for this course. Please contact our office to find out if it will be rescheduled, or if alternative classes are available.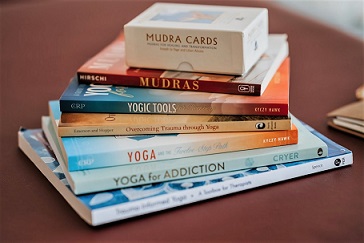 An introduction into the book Yogic Tools for Recovery by Kyczy Hawk that explores and explains the 12 steps and the impact the yoga connection program has on millions of people. We will also discuss the benefits that yoga and meditation bring to our mind, body and spirit. We will simplify the full series, giving you the tools and understanding to begin or the desire to delve deeper into the full series class. After taking this class you will have a deeper understanding of the yoga series and some tools to take with you on your journey whether you are in recovery or have been affected by addiction in your own life. Ages 14 & up.
Wounded Healer Recovery
122 S. Phillips Ave, suite 240
Sioux Falls 57104
Jamie Sterk
My name is Jamie Sterk. I am a business owner, mom of 5, foster mom, dog mom, breast cancer survivor, domestic abuse survivor and a grateful recovering alcoholic of over 11 years. Through my journey in recovery I envisioned and created Wounded Healer Recovery. I provide and teach the alternative spiritual tools of Reiki and yoga to those in recovery and those affected by recovery. The introduction of Reiki and yoga in my life moved me from living in sobriety to living a life in recovery. It is my passion and purpose to share what I have been so freely given to others to light the path for those struggling souls so that they may find the beauty in a life of recovery.