Model Railroad Module Building
Dates: April 29 - May 13, 2021
Meets: Th from 6:30 PM to 8 PM
Location: Instructional Planning Center
Registration Fee for Two: $75.00
Sorry, this course is full.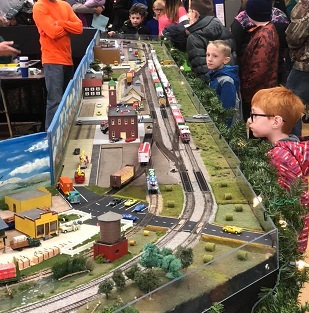 Learn the basics of model railroading by local railroad hobbyists and receive hands on experience in creating an N-scale T-Trak module. T-Trak meets international standards allowing modules to be joined with other T-Trak modules to build a miniature world of model trains. A prebuilt module base will be provided. Participants will add track, electrical and scenery to the module which is theirs to take home. The last session will be a tour of two home model railroad layouts that will give inspiration to what can be done with additional modules or how to build an in-home model railroad. Families are encouraged to participate together on building a module. One module is included with registration fee. Additional modules may be purchased with advance notice for $40 each section. Family Reg - up to 2 adults and 2 children (or 1 adult and 3 children)
Fee Breakdown
| Category | Description | Amount |
| --- | --- | --- |
| Course Fee (Basic) | Registration Fee for Two | $ 75.00 |
| Course Fee (Alternate) | Family Registration Fee | $ 85.00 |
| Course Fee (Alternate) | Registration Fee | $ 65.00 |
Instructional Planning Center
Jim Krekelberg
Jim Krekelberg has worked in accounting for 40+ years and recently retired from the Good Samaritan Society after 30 years. Married with two grown children and three grandkids. Jim has been involved with model railroading for the past 15 years when he joined the Dakota Southeastern Division, DSED, model railroad club after attending a similar ComEd class. He has held officer positions at both the local and region level. Jim has an N-scale model railroad at his home that has about 600 ft of track. He also has an N-scale traveling layout that goes to shows and events for kids to operate.
Jay Manning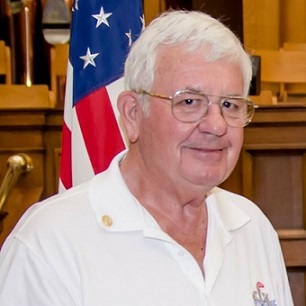 Jay Manning has been deeply involved in modular model railroading for over 30 years working in both HO scale and N scale. He has been recognized by the National Model Railroad Association as a Master Scenery Builder. He is experienced in scenery construction from the flat plains of South Dakota to the mountains of the East Coast and South Dakota. He has taught classes and seminars at conventions and club shows for many years. One of his most popular classes "Mountain Making for Children" is a hands-on class for children where they build a mountain scene in about half an hour with their parents as observers-scenery building is great way to get family involvement in model railroading.
| Date | Day | Time | Location |
| --- | --- | --- | --- |
| 04/29/2021 | Thursday | 6:30 PM to 8 PM | Instructional Planning Center |
| 05/06/2021 | Thursday | 6:30 PM to 8 PM | Instructional Planning Center |
| 05/13/2021 | Thursday | 6:30 PM to 8 PM | Instructional Planning Center |