Woodturning - Duck Call Intermediate
Dates: October 5, 2021
Meets: Tu from 6 PM to 8:30 PM
Location: McCrossan Boy's Ranch Voc. Train Ctr
Registration Fee: $49.00
Sorry, we are no longer accepting registrations for this course. Please contact our office to find out if it will be rescheduled, or if alternative classes are available.
In this intermediate woodturning class, select wood from several species and make a single reed woodturned duck call using the lathe. Whether you are an avid duck hunter or just enjoy these beautiful creatures in nature, join us! Experience in Woodturning 101 or equivalent necessary. Ages 16 and up (13 and up with participating adult)
McCrossan Boy's Ranch Voc. Train Ctr
Take Exit 395 off I-90, Proceed North on Marion Rd/471st Ave to entrance on Marion Rd ...OR... Follow Marion Rd north past I90 to the Marion Rd entrance (south of 260th St on Marion Rd) The Vocational Training Center is in building 8 on the East end of the campus. https://g.page/McCrossanBoysRanchSF?share
Siouxland Woodturners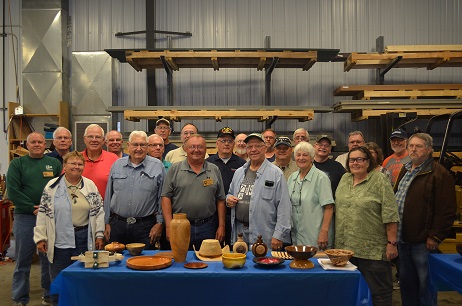 The Siouxland Woodturner's (SWT) is a local chapter of the American Association of Woodturners (AAW). The AAW is an international, not-for-profit organization dedicated to the advancement of the woodturning craft. Our mission is to provide information, education, a meeting place, and an effective organization for all who are interested in turning wood.