Piano Lessons-SPRING 2022 THURSDAYS @ ROSA PARKS Markel Rios-Yanguas
Dates: January 27 - April 28, 2022
Meets: Th from 4 PM to 5:30 PM
Location: Rosa Parks Elementary #108
Registration Fee: $208.00
Sorry, this course is full.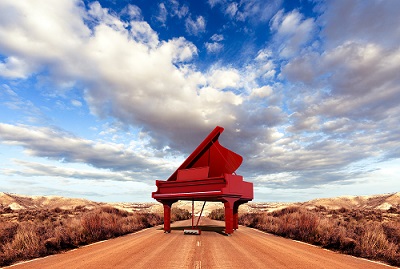 Music lessons spur emotional and behavioral growth for youth and adult! Join our trained piano instructor for weekly individual ½ hour lessons. Students will need to purchase instruction book(s) and have access to guitar to practice and to bring to lessons. Whether a beginner or continuing your music endeavors - train the brain!
"Develops fine motor skills "
"Develops attention skills, anxiety management and emotional control"
"Improves verbal memory and literacy"
"Benefits brain plasticity throughout a lifespan"
"Develops multisensory processing skills"
"Increases blood flow in the brain"
"Reduces academic achievement gaps"
Markel Rios-Yanguas
Hi everyone! My name is Markel and I am a Kindergarten teacher at Rosa Parks (Dual Immersion Program). I was born and raised in Bilbao (north coast of Spain). I studied Elementary Education and Music Education at the University of the Basque Country. I also studied music and piano in a private school since I was 5, so music has been present during all my life since I was kid! Two years ago I was an intern at Sonia Sotomayor Spanish Immersion School and then, I decided to apply for a teaching job; and here I am! I am very excited to teach everyone one of my favorite hobbies! See you soon!
P.S. Markel is able to teach in Spanish for piano lessons too!
| Date | Day | Time | Location |
| --- | --- | --- | --- |
| 01/27/2022 | Thursday | 4 PM to 5:30 PM | Rosa Parks Elementary #108 |
| 02/03/2022 | Thursday | 4 PM to 5:30 PM | Rosa Parks Elementary #108 |
| 02/10/2022 | Thursday | 4 PM to 5:30 PM | Rosa Parks Elementary #108 |
| 02/17/2022 | Thursday | 4 PM to 5:30 PM | Rosa Parks Elementary #108 |
| 02/24/2022 | Thursday | 4 PM to 5:30 PM | Rosa Parks Elementary #108 |
| 03/03/2022 | Thursday | 4 PM to 5:30 PM | Rosa Parks Elementary #108 |
| 03/10/2022 | Thursday | 4 PM to 5:30 PM | Rosa Parks Elementary #108 |
| 03/17/2022 | Thursday | 4 PM to 5:30 PM | Rosa Parks Elementary #108 |
| 03/24/2022 | Thursday | 4 PM to 5:30 PM | Rosa Parks Elementary #108 |
| 03/31/2022 | Thursday | 4 PM to 5:30 PM | Rosa Parks Elementary #108 |
| 04/14/2022 | Thursday | 4 PM to 5:30 PM | Rosa Parks Elementary #108 |
| 04/21/2022 | Thursday | 4 PM to 5:30 PM | Rosa Parks Elementary #108 |
| 04/28/2022 | Thursday | Th from 4 PM to 5:30 PM | Rosa Parks Elementary #108 |