Piano Lessons- SPRING 2022 THURSDAYS @ SUSAN B. Lynn Thomason
Dates: January 27 - April 28, 2022
Meets: Th from 4:30 PM to 6:30 PM
Location: Susan B Anthony Room #103
Registration Fee: $208.00
Sorry, this course is full.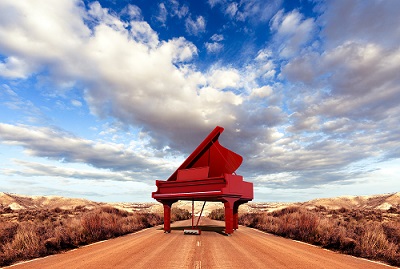 Music lessons spur emotional and behavioral growth for youth and adult! Join our trained piano instructor for weekly individual ½ hour lessons. Students will need to purchase instruction book(s) and have access to guitar to practice and to bring to lessons. Whether a beginner or continuing your music endeavors - train the brain!
"Develops fine motor skills "
"Develops attention skills, anxiety management and emotional control"
"Improves verbal memory and literacy"
"Benefits brain plasticity throughout a lifespan"
"Develops multisensory processing skills"
"Increases blood flow in the brain"
"Reduces academic achievement gaps"
Susan B Anthony Room #103
Susan B Anthony Elementary
2000 S Dakota Avenue
Sioux Falls, SD
MAP & DIRECTIONS
Lynn Thomason
Lynn Marie Stetler Thomason was reared in Waverly, Pennsylvania and started to learn Latin in the 7th grade. She graduated from Gettysburg College with a double major in Greek and Latin and a double minor in education and music. She received a Masters of Science in Library Science with a specialization in Health Information Management from the Catholic University of American in Washington, DC. Lynn loves teaching Latin to students at Lincoln and O'Gorman! She resides in Sioux Falls with her husband. She started taking piano lessons in the first grade and continued all the way through college! Lynn is a trained accompanist for both instrumentalists and vocalists. One of her favorite musical activities is to play in piano-organ duets!
| Date | Day | Time | Location |
| --- | --- | --- | --- |
| 01/27/2022 | Thursday | 4:30 PM to 6:30 PM | Susan B Anthony Room #103 |
| 02/03/2022 | Thursday | 4:30 PM to 6:30 PM | Susan B Anthony Room #103 |
| 02/10/2022 | Thursday | 4:30 PM to 6:30 PM | Susan B Anthony Room #103 |
| 02/17/2022 | Thursday | 4:30 PM to 6:30 PM | Susan B Anthony Room #103 |
| 02/24/2022 | Thursday | 4:30 PM to 6:30 PM | Susan B Anthony Room #103 |
| 03/03/2022 | Thursday | 4:30 PM to 6:30 PM | Susan B Anthony Room #103 |
| 03/10/2022 | Thursday | 4:30 PM to 6:30 PM | Susan B Anthony Room #103 |
| 03/17/2022 | Thursday | 4:30 PM to 6:30 PM | Susan B Anthony Room #103 |
| 03/24/2022 | Thursday | 4:30 PM to 6:30 PM | Susan B Anthony Room #103 |
| 03/31/2022 | Thursday | 4:30 PM to 6:30 PM | Susan B Anthony Room #103 |
| 04/14/2022 | Thursday | 4:30 PM to 6:30 PM | Susan B Anthony Room #103 |
| 04/21/2022 | Thursday | 4:30 PM to 6:30 PM | Susan B Anthony Room #103 |
| 04/28/2022 | Thursday | Th from 4:30 PM to 6:30 PM | Susan B Anthony Room #103 |