Woodturning - Writer's Pen - Intermediate
Dates: April 20, 2021
Meets: Tu from 6 PM to 8:30 PM
Location: McCrossan Boy's Ranch Work Shop
Registration Fee: $45.00
Online registration is not available at this time. Please contact our office for more information.
Support Person: Community Education Phone: 605-367-7999 Email: sfsdcommunityed@k12.sd.us
Registration Opens March 8.
To receive a notification about this class' March 8 opening, please follow this link. https://commed.sf.k12.sd.us/wconnect/CourseStatus.awp?&course=21SMARCH8
In this intermediate woodturning class, select wood from several species and turn a unique and beautiful writing instrument using the lathe! Make and take a wood turned pen to revive the art of handwritten letters! ** Prerequisite: Woodturning 101 or equivalent experience required. Ages 13 and up with participating adult.
McCrossan Boy's Ranch Work Shop
Exit 395 off I-90, North on 471st Ave to entrance OR Take Marion Rd North until it becomes 471st Ave. https://g.page/McCrossanBoysRanchSF?share
Siouxland Woodturners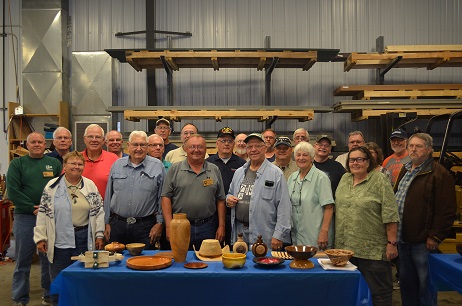 The Siouxland Woodturner's (SWT) is a local chapter of the American Association of Woodturners (AAW). The AAW is an international, not-for-profit organization dedicated to the advancement of the woodturning craft. Our mission is to provide information, education, a meeting place, and an effective organization for all who are interested in turning wood.
Alstair Hird