Metal Solder Jewelry - Spinner or 'Hug' Ring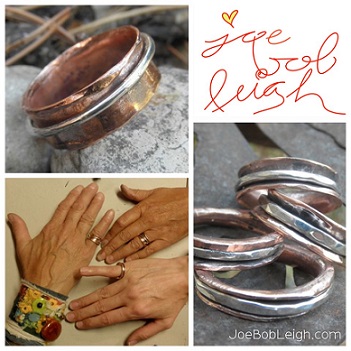 Solder, form, and finish a spinner or "hug" ring! This two-part class has you forming, filing, soldering, and shining a wonderful new creation from repurposed copper pipe and sterling silver. Create a beautiful, well-fitting copper shank from raw pipe to a gorgeous, lustrous finished band. Then, create the floating sterling spinner to fit the copper shank, ultimately joining the two permanently in a single artistic piece. Customize your project with texturing, band width, and decorative additions to the sterling band. The skills you learn will benefit all of your precious metal work. Ages 18 and up or 14-17 accompanied by an adult.

There are no scheduled sessions at this time. Sign up to be notified when this course is available.