Immerse Yourself in American Sign Language - Beginner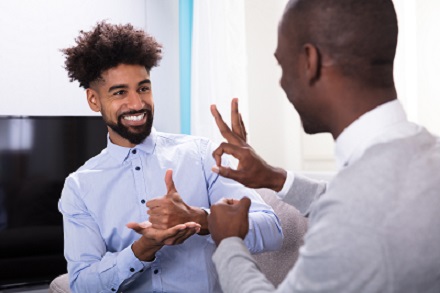 Support communication with individuals with hearing loss, infants, children, and the aging people in your life with American Sign Language! Acquire a functional understanding of ASL including the manual alphabet A - Z, common work-related signs, days of the week, colors, foods, and useful expressions in a natural conversational environment. Immerse yourself in silence to learn this quiet form of communication! Ages 13 and up. If younger, please call 367-7606.
There are no scheduled sessions at this time. Sign up to be notified when this course is available.