Immerse Yourself in Sign Language - Intermediate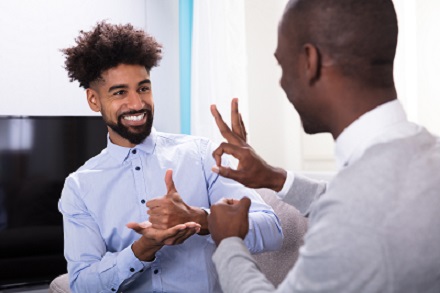 Continue your American Sign Language instruction to support communication with individuals with hearing loss, infants, children, and the aging people in your life! Reinforce the skills learned in beginner class and add useful, basic sentences for home, work, school, and community for a natural conversation! This quiet form of communication speaks volumes! Immerse Yourself in Sign Language - Beginner or equivalent knowledge required. Ages 13 and up.


There are no scheduled sessions at this time. Sign up to be notified when this course is available.