Fused Glass Art! Work of Art! Wall Pocket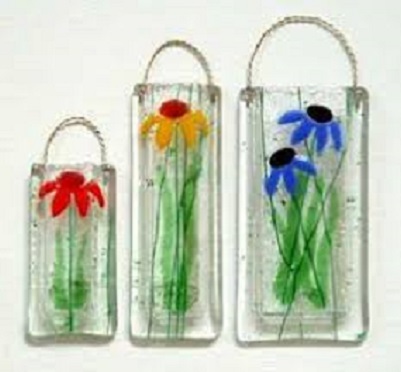 Create a front panel using your own theme and colors, choose the depth of your pocket using fiber paper, then assemble your pocket for firing! Learn glass cutting and fusing techniques for a beautiful, distictive look to your fall décor! These unique, decorative pockets can be hung to display silk, dried flowers, or fresh flowers as they hold water. Materials included.
There are no scheduled sessions at this time. Sign up to be notified when this course is available.