Woodworking Techniques - Hand Planes, Chisels & Scrappers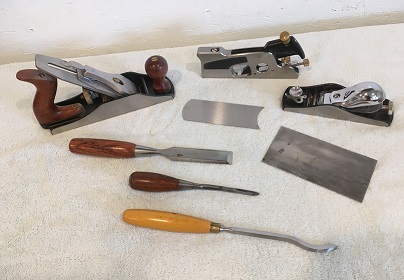 Join Kevin and Robin of KR Hempel's Woodworking for essential techniques of using hand-held planes, chisels and scrappers! Gain a better understanding and comfort level using common tools in the shop. Topics include sharpening plane irons, the use and types of chisels and scrappers, and safety for your woodworking and furniture making projects. Ages 18 and up or ages 14-17 accompanied by an adult.
There are no scheduled sessions at this time. Sign up to be notified when this course is available.