Woodturning -Kitchen Gadgets- Intermediate
Dates: September 28, 2021
Meets: Tu from 6 PM to 8:30 PM
Location: McCrossan Boy's Ranch Voc. Train Ctr
Registration Fee: $49.00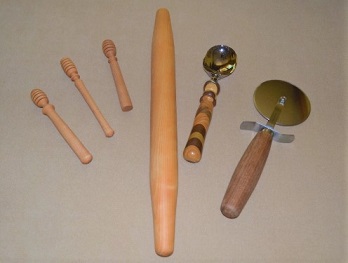 ***Choice of Two Projects: Ice Cream Scoop, Pizza Cutter, Rolling Pin, Honey Dipper***
***Prerequisite: Woodturning 101 or Equivalent ***
Take your new-found woodturning passion to the next level with mandrel turning to create your choice of two projects from: ice cream scoop, pizza cutter, honey dipper, rolling pin. Learn tool requirements, material selections, mounting your blank, turning, sanding, finishing, and assembly. Materials included. Woodturning 101 or equivalent required. Ages 16 and up (13 and up with adult).
McCrossan Boy's Ranch Voc. Train Ctr
Take Exit 395 off I-90, Proceed North on Marion Rd/471st Ave to entrance on Marion Rd ...OR... Follow Marion Rd north past I90 to the Marion Rd entrance (south of 260th St on Marion Rd) The Vocational Training Center is in building 8 on the East end of the campus. https://g.page/McCrossanBoysRanchSF?share
Siouxland Woodturners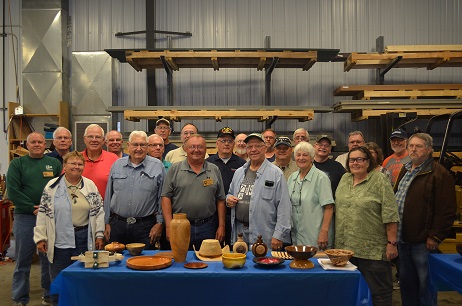 The Siouxland Woodturner's (SWT) is a local chapter of the American Association of Woodturners (AAW). The AAW is an international, not-for-profit organization dedicated to the advancement of the woodturning craft. Our mission is to provide information, education, a meeting place, and an effective organization for all who are interested in turning wood.
Related Courses