Woodturning - Natural Edge Green Wood Bowl- Intermediate
Dates: October 11, 2022
Meets: Tu from 6 PM to 8:30 PM
Location: McCrossan Boy's Ranch Voc. Train Ctr
Registration Fee: $49.00
There is only one opening remaining at this time.
There is only one opening remaining at this time.
Bowls are a favorite project for woodturners, providing functional, beautiful creations for yourself, friends, and family. Learn to select a desirable blank, set it up on the lathe, rough turn and finish turning between centers. Numerous wood blanks will be available and drying and finishing will be discussed. Woodturning 101, equivalent, or experience turning between centers necessary. Ages 16 and up (13-15 with participating adult.)


McCrossan Boy's Ranch Voc. Train Ctr
Take Exit 395 off I-90, Proceed North on Marion Rd/471st Ave to entrance on Marion Rd ...OR... Follow Marion Rd north past I90 to the Marion Rd entrance (south of 260th St on Marion Rd) The Vocational Training Center is in building 8 on the East end of the campus. https://g.page/McCrossanBoysRanchSF?share
Siouxland Woodturners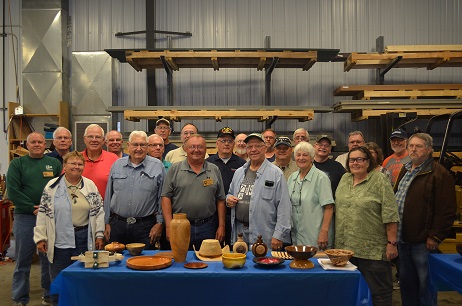 The Siouxland Woodturner's (SWT) is a local chapter of the American Association of Woodturners (AAW). The AAW is an international, not-for-profit organization dedicated to the advancement of the woodturning craft. Our mission is to provide information, education, a meeting place, and an effective organization for all who are interested in turning wood.
Related Courses