Silver Soldered Paperclip Chain Bracelet
Dates: October 10, 2023
Meets: Tu from 6 PM to 8 PM
Location: Joe's Garage Jewelry Studio
Registration Fee: $44.00
There are 3 openings remaining at this time.
There are 3 openings remaining at this time.
Soldering and advanced techniques combine to create a one-of-a-kind bracelet of solid sterling silver links. Coveted Argentium silver will be used for strong, almost tarnish-free links. The 'paperclip' link begins as a circle, and is pulled into shape after soldering. This gives unlimited levels of elongation, and design control, to the links. Choose from magnetic, traditional, and jig-made clasps. Ages 16 & up.
Joe's Garage Jewelry Studio
Joe's Garage Jewelry Studio
2900 S Walts Avenue
Sioux Falls, SD
MAPS & DIRECTIONS
Natalie Sorenson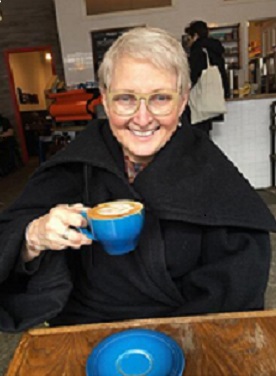 It's time to run with scissors! Sioux Falls Community Ed is the best place to float your boat and fill your creative cup! There are so many ways to design. If you love color, texture, and enjoy the medium and the tools, you will likely blossom as you build your art! As a Jewelry Designer, Fashion Design graduate, Digital Artist, and the past ACE Knitting Lady, my focus may not be clear... I love to create, and I want you to love it too! JOE'S Garage is my studio where I have been creating JoeBobLeigh Jewelry since 2006, and have taught metals classes since 2012. Most of my classes involve torch work, like silver soldering, torch fired PMC (Precious Metal Clay), and enameling. During the colder months I also teach Brain to Brush beginning Painting, Circuit Sewing, and Lovikka Knitted Mittens. New this summer will be two Youth Classes: Bradlea Paper Dolls, and Kids Metals Camp. And finally, a personal interest in unconventional travel prompted me to teach an Airbnb Curiosity Class. -I just can't keep it in! I have lived in Sioux Falls since 1990 with my husband, where we raised our 3 daughters. Running with scissors is a metaphor for fearlessly creating!
Related Courses