Japanese Jujitsu - Teen Beginners
Dates: October 16 - November 8, 2023
Meets: M and W from 6:30 PM to 7:10 PM
Location: Dynamic Martial Arts of Sioux Falls
Registration Fee Per Person: $69.00
There are still openings remaining at this time.
Ages 5-12 See Jujitsu YOUTH
Ages 12-15 See Jujitsu TEEN
Ages 15+ See Jujitsu ADULT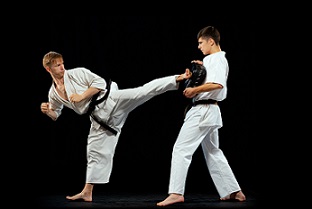 Defend yourself in any situation by combining the techniques of karate, judo, and aikido using the opponent's own force against them. In this fun and challenging class, learn the basics of Bujin Ki Ryu Jujitsu while building self-confidence, physical fitness, and self-discipline. Incorporate this unarmed, traditional self-defense system of the Samurai into your day! Uniforms available for purchase - optional. **Students will be expected to make physical contact with their training partner. Signing up with a friend or family member is highly encouraged.
Fee Breakdown
| Category | Description | Amount |
| --- | --- | --- |
| Course Fee (Basic) | Registration Fee Per Person | $ 69.00 |
| Course Fee (Alternate) | Registration Fee for Two | $ 125.00 |
Dynamic Martial Arts of Sioux Falls
Dynamic Martial Arts
https://goo.gl/maps/eVPFQCS4iyunVaCJ6
Joseph Herreman
| Date | Day | Time | Location |
| --- | --- | --- | --- |
| 10/16/2023 | Monday | 12M to 12M | Dynamic Martial Arts of Sioux Falls |
| 10/18/2023 | Wednesday | 12M to 12M | Dynamic Martial Arts of Sioux Falls |
| 10/23/2023 | Monday | 12M to 12M | Dynamic Martial Arts of Sioux Falls |
| 10/25/2023 | Wednesday | 12M to 12M | Dynamic Martial Arts of Sioux Falls |
| 10/30/2023 | Monday | 12M to 12M | Dynamic Martial Arts of Sioux Falls |
| 11/01/2023 | Wednesday | 12M to 12M | Dynamic Martial Arts of Sioux Falls |
| 11/06/2023 | Monday | 12M to 12M | Dynamic Martial Arts of Sioux Falls |
| 11/08/2023 | Wednesday | 12M to 12M | Dynamic Martial Arts of Sioux Falls |
Related Courses