Piano Lessons- SUMMER 2023 TUESDAYS @ GARFIELD - Melissa Molstad
Dates: June 13 - August 8, 2023
Meets: Tu from 12 N to 6 PM
Registration Fee: $144.00
Sorry, this course is full.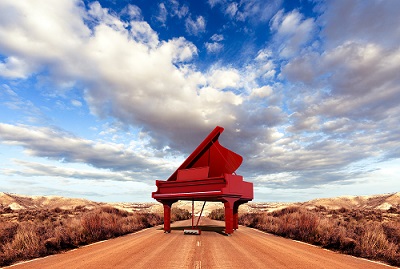 Music lessons spur emotional and behavioral growth for youth and adult! Join our trained piano instructor for weekly individual ½ hour lessons. Students will need to purchase instruction book(s) (please read emailed confirmation receipt when you register, for exact details) and have access to a piano to practice at home. Whether a beginner or continuing your music endeavors - train the brain!
" Develops fine motor skills
" Develops attention skills, anxiety management and emotional control
" Improves verbal memory and literacy
" Benefits brain plasticity throughout a lifespan
" Develops multisensory processing skills
" Increases blood flow in the brain
" Reduces academic achievement gaps

Melissa Molstad
Hello!
My name is Melissa Molstad. My husband, Tom, and I have been married for 26 years. We live on an acreage NW of Sioux Falls and have 6 children, 2 daughters-in-law, and three grandchildren. Our home pets include 7 fish in an aquarium, Smudge the indoor dog and Friskiss the old, outside tomcat! In the summer we garden and in the winter we read a lot of books. We have been a home-school family for 20 years and we love to learn! Among other things, my husband is a self-taught luthier. He builds and sells ukuleles and guitars (birdwire.net). I have been learning to quilt baby blankets. Piano lessons began for me when I was four years old and continued all the way through college. My piano has been a best friend and companion to me for most of my life: even when I attended college out of state, it came along. When I am frustrated or lonely or sad, playing the piano helps. When I need a challenge, I pick a new song to learn. I'm excited to get to know you a little bit and share with you some of what I know about music and the piano! It will be a joy to help you grow and encourage you on your music path however long that path turns out to be!
| Date | Day | Time | Location |
| --- | --- | --- | --- |
| 06/13/2023 | Tuesday | 12 N to 6 PM | Garfield Elementary #146 |
| 06/20/2023 | Tuesday | 12 N to 6 PM | Garfield Elementary #146 |
| 06/27/2023 | Tuesday | 12 N to 6 PM | Garfield Elementary #146 |
| 07/11/2023 | Tuesday | 12 N to 6 PM | Garfield Elementary #146 |
| 07/18/2023 | Tuesday | 12 N to 6 PM | Garfield Elementary #146 |
| 07/25/2023 | Tuesday | 12 N to 6 PM | Garfield Elementary #146 |
| 08/01/2023 | Tuesday | 12 N to 6 PM | Garfield Elementary #146 |
| 08/08/2023 | Tuesday | 12 N to 6 PM | Garfield Elementary #146 |